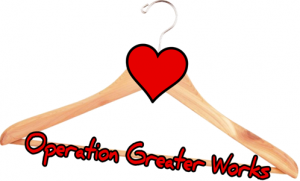 About Operation Greater Works
This program is open to the public and is a place for those in need of clothes, shoes and household items. Given FREE of Charge with NO STRINGS ATTACHED! All items are given away on a first come, first serve basis.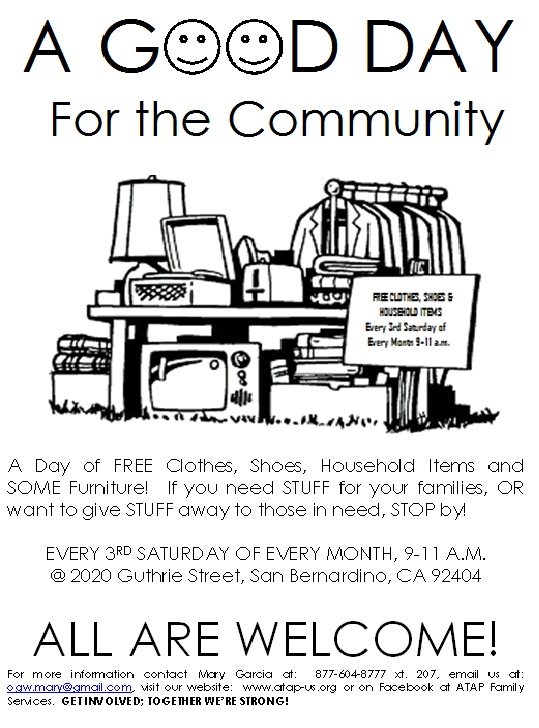 If You Would Like To Donate:
Most everyone has clothes shoes and other household items that you have "outgrown" or no longer need. Consider donating them to Operation Greater Works. Donations can be dropped of at any ATAP Center or we can schedule a pick up.
For more information, to get involved or to donate email us OGW@atap-us.org or call 1-877-604-8999 ext. 202
Also checkout our Operation Greater Work Facebook Page