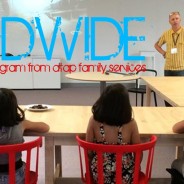 WORLDWIDE is ATAP's Cultural Enrichment Program. Through projects, events, and study guides students gain a valuable education in understanding life in different countries and cultures. Recently our centers from Hermosa Vista, Village Heights, and Calendula united together for a trip to IKEA to learn about the great nation of Sweden. We were warmly welcomed by Mr. Anders who told us about growing up in Sweden, the differences between the USA and Sweden, and famous people and inventions from Sweden. We were then given a tour of IKEA and ended the day with Swedish Meatballs and American Pizza. All the residents involved had a great time.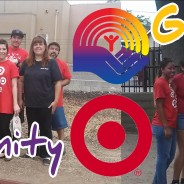 With the help of the United Way and volunteers from Target we have started our community gardens at Mill Creek and Siena Communities.  We installed  planting a beds that will soon be growing  fruits and vegetables.  We had several residents assist in what we were doing and all were very excited about the garden and being a part of caring for it as well. This is a great success and we're very grateful for the support by ownership, management, the United Way and Target for making our gardens come to life.

What a GREAT day we had today reaching out and serving our girls from the Mill Creek, Tuscany's and Siena communities!
ATAP's More Than Enough Event was all about inspiring our girls with the fact that they are all amazingly beautiful, smart, and worth more than they will ever know. Girls were encouraged that they can do anything they set their minds to, they were treated like the amazing young ladies that they are by our young men who escorted them to seats, served their drinks, lunch and desserts. Young men, led by Danny Eley who pulled out the young ladies chairs, told them how pretty they looked and were in place to care for the ladies re-fills and other requests.
We are so honored to have worked with the Daphne Hunters Princess Fellowship and our amazing ATAP Team who went above and beyond in helping girls get dressed, do hair, nails, and serve with a true passion to make this such a special day for all 20 girls in attendance.
A BIG THANK YOU to Ms. Shantel who made the day extra special in donating all the dresses for the girls to wear. A THANK YOU to Daphne Hunter with the Princess Fellowship and all the amazing Princesses and Princes who volunteered and served, Anisia Seleznoff (Mill Creek ATAP RSC), Danny Eley (ATAP Development Director), Charmaine Benson (Tuscany's ATAP Services Manager), our young men, Devon, Richard and Jonathan for going above and beyond to make this day special.
Girls today were treated like ladies, their chairs pulled out for them, served food/refreshments, most who admitted they'd never been treated that way before. How amazing it was to see that each and every person involved opened the eyes of our girls today to see that they ARE MORE THAN ENOUGH!